2016 Owl & The Dust Devil Red Blend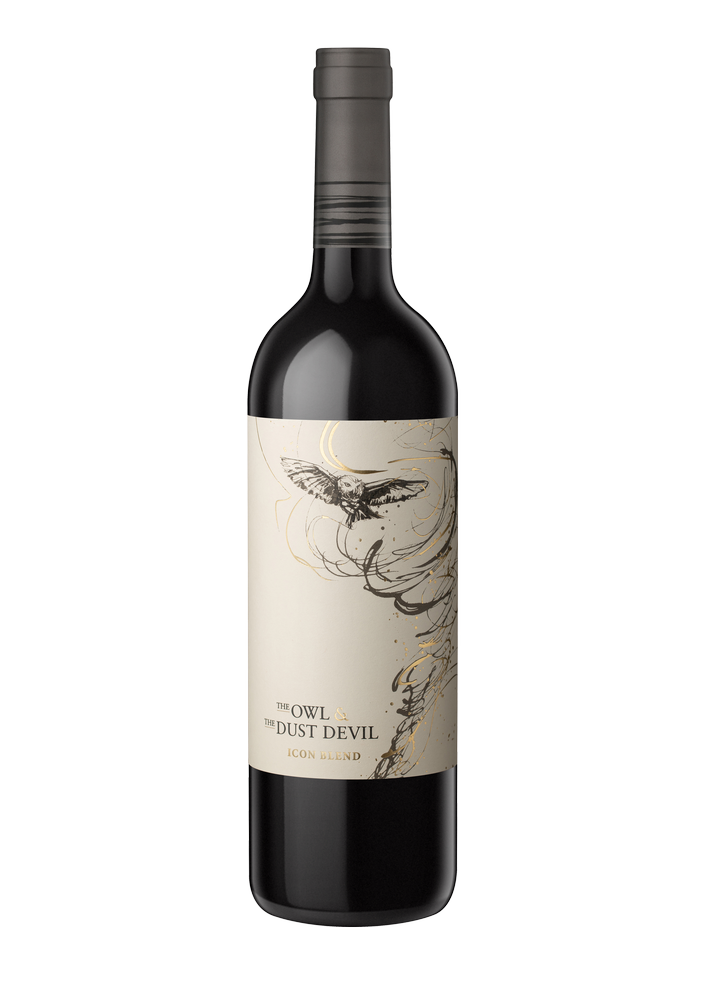 Finca Decero's 2016 The Owl & The Dust Devil Icon Blend features fruit sourced exclusively from the western part of Finca Decero's Remolinos Vineyard at 3,500 feet in elevation in the Agrelo sub-appellation of Mendoza, Argentina. The vines are planted on low vigor, coarse, gravel-rich loams and carefully nurtured by hand, producing a wine with a silky profile and rich offering an expansive depth of character and flavor for superb aging potential.
The Story
"In the tranquil environment of Remolinos Vineyard a group of Lechuza owls have made their home. Perched atop vineyard posts, they keep a watchful eye over the vines, protecting against pests – both real and imagined! Throughout the growing season a mystical battle unfolds. 'Remolinos', or whirlwinds, arise, their spiral forms, mischievously weave their way through the vineyard. Catching sight of the swirling dust, the owls take flight in chase, until the dust devils disappear into thin air. The owls then return to their watching posts, satisfied that their precious vines are safe once again!

This intricately woven scene between two natural wonders, the winged predator and the wind, helps make our Remolinos Vineyard so distinctive and The Owl & The Dust Devil wines so exceptional."
Alcohol: 14.5%
pH: 3.6
Acidity: 5.25 g/L
Blend: 50% Malbec, 26% Cabernet Sauvignon,
12% Petit Verdot, 8% Tannat 4% Cabernet Franc